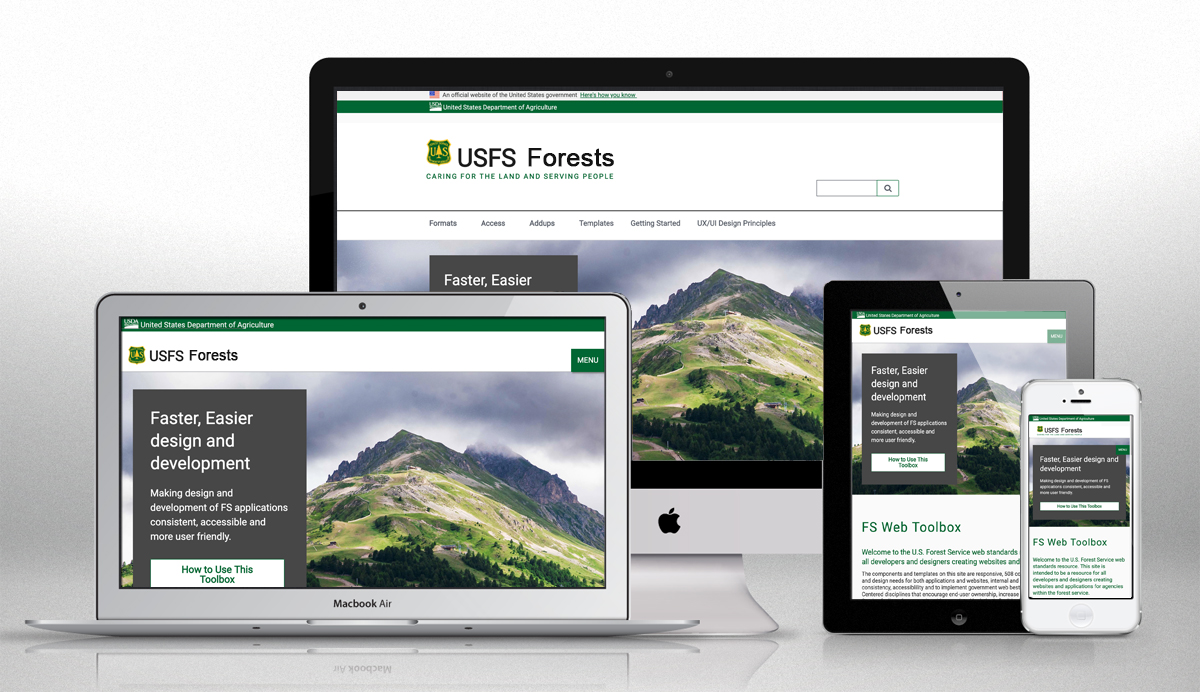 Senior UX/UI Designer  - USDA-National Forest Service
July. 2017 - Current - Tech Trend Inc. - Highly skilled and successful Certified UX/UI Designer with expertise in User Centered Design, and Application Development. Experienced in Agile processes including development of user stories, user interviews, user testing and sprint planning. Excellent UX Strategist and UX Researcher - Creates site maps, workflows, journey mapping, sketches, wire frames, detailed HD mockups, and html  responsive prototypes including 18f, Bootstrap, html5, CSS3 and Javascript, jquery. GITHUB and Jira experience for sprint management - Slack and Trello experience for team communications. Designs template driven development systems.

Certification Information
---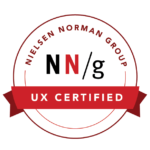 Dawn Blanchard is UX Design Certified by Neilson Norman Group with emphasis in UX Design Management and User Interface Design. Please visit certification confirmation page for more information.
"NNG founders, Jakob Nielsen and Don Norman, are recognized around the world for their leadership in defining the field of UX. Together, they founded Nielsen Norman Group, an elite firm dedicated to improving the everyday experience of using technology. The creators of the term "UX/UI Design" they are the leaders in the field."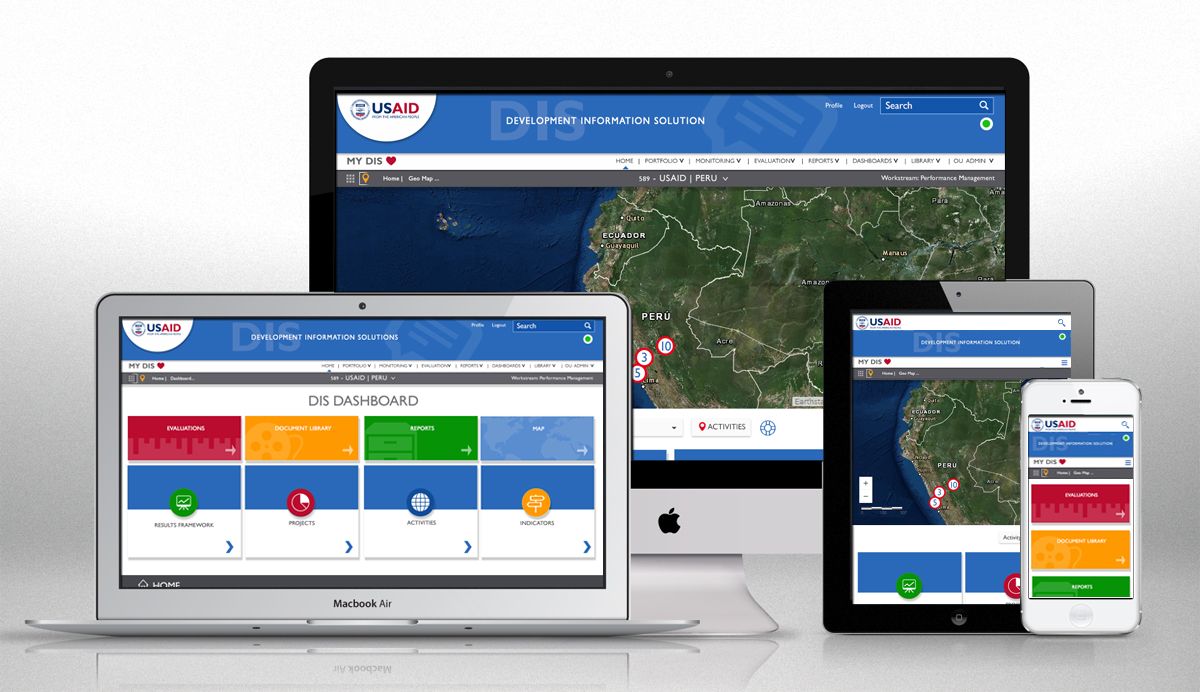 Lead UX/UI Designer  - USAID
Nov. 2016 - May 2017 - Successfully created high definition mockups, and developed all branding and style guidelines for application graphical user interface templates within USAID branding standards.  Supported agile development team in a complex, global application using VSTS in a .net environment. Created application design, complex wireframe methodology and site map, managed 3 designers, interfaced with SME's and client on a regular basis. Developed html5 and CSS3, Bootstrap responsive design style guideline.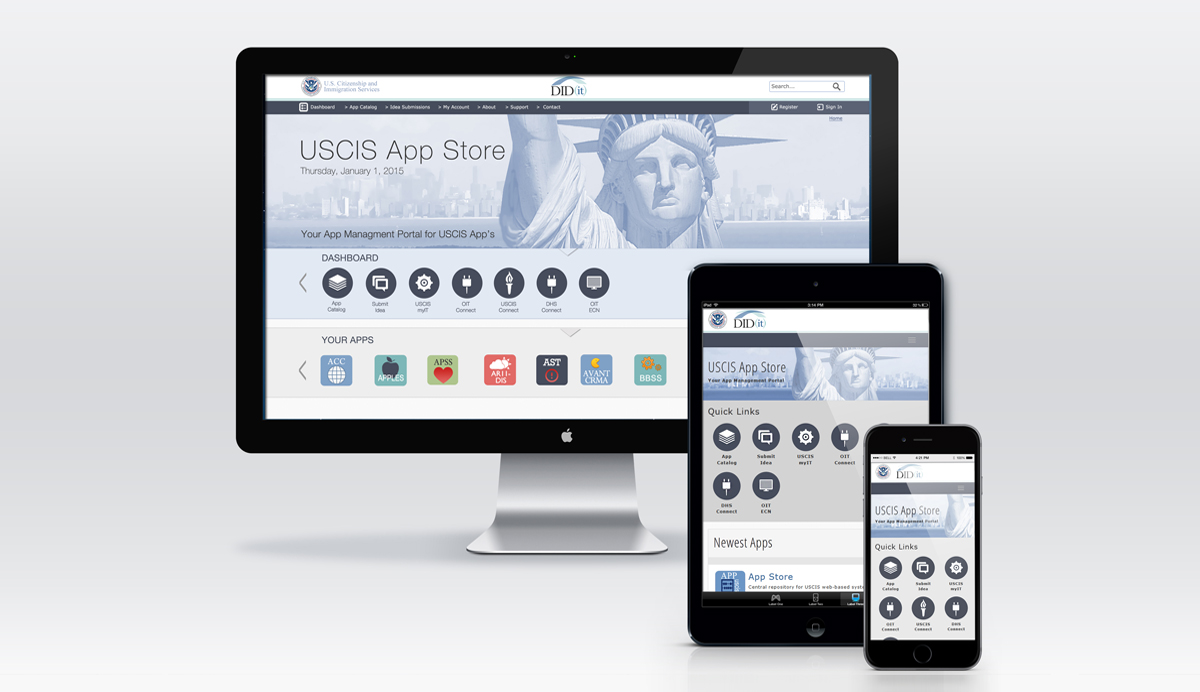 Senior UX/UI Designer - USCIS/DHS
Nov 2014 – Sep 2016 – Metters Inc. Agile practices using Leankit, complex user-centered, stakeholder analysis, and discovery disciplines. Creates sketches, wireframes, mockups and prototypes. Develops all branding and style guidelines for all applications graphical user interface templates being built in Ruby on Rails. Developed html5 and CSS3, Bootstrap responsive design prototypes. Worked directly with government clients in each department, and successfully collaborated directly with developers on all projects. Full time, remote.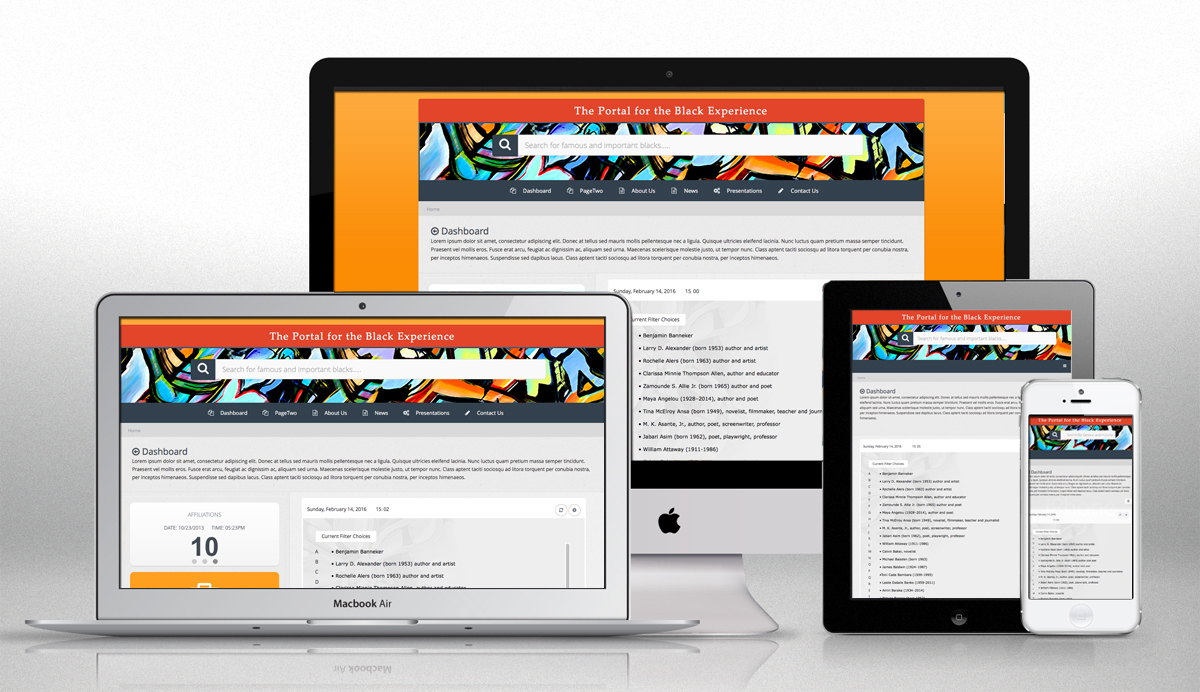 Senior UX/UI Designer - Consultant
Dec 2013 – Oct 2014 -   Short term government contracts, startup companies and private sector freelance work. Company rebranding, responsive website design/development, multi-media design such as iPhone app's, as well as design of interactive training modules and games. Projects that include design proposals, custom websites, slideshow graphics and all visual communication needs. Print design such as brochures, flyers, postcards and Word templates for stationary. Infographics, animation and CMS, html5 and CSS3 development.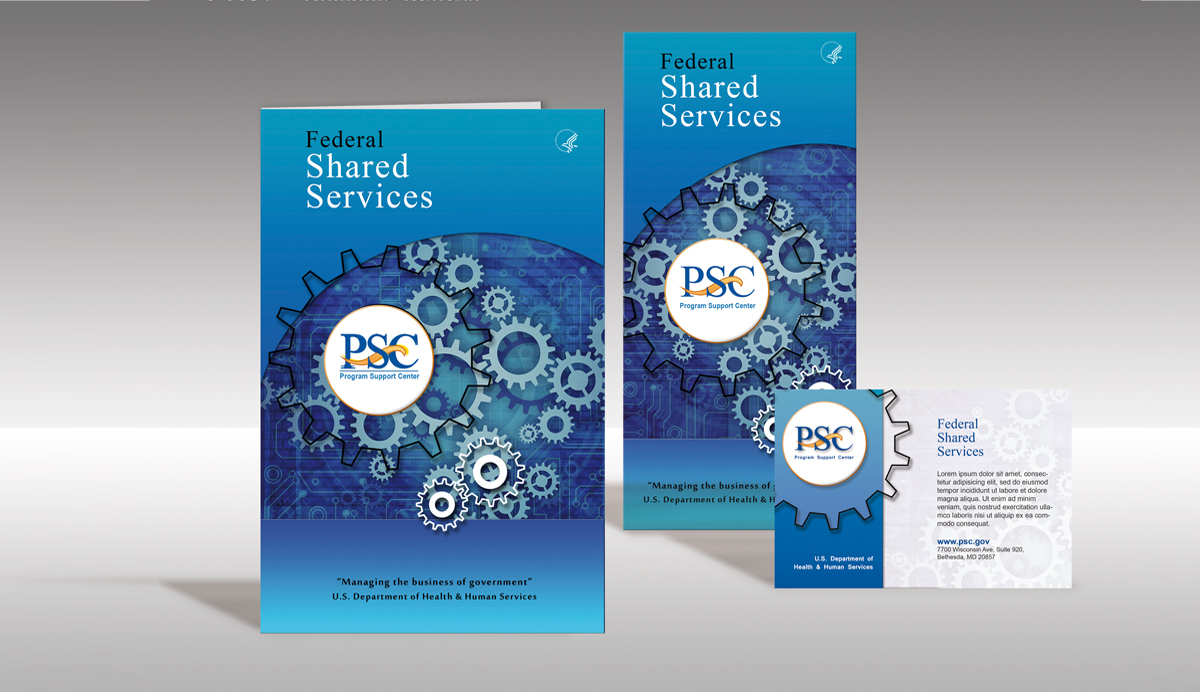 Communications Specialist - HHS
June, 2013 – November 2013 –  Communications Specialist,  U.S. Department of Health & Human Services, Program Support Center. Graphic and UX/UI design with multi-media, Powerpoint presentations, videos & marketing. Managed Annual Directory content, working with five different departments, 10 managers and editors. Created layout of Annual Directory in InDesign for final print product. Art Director for all web and print graphic design.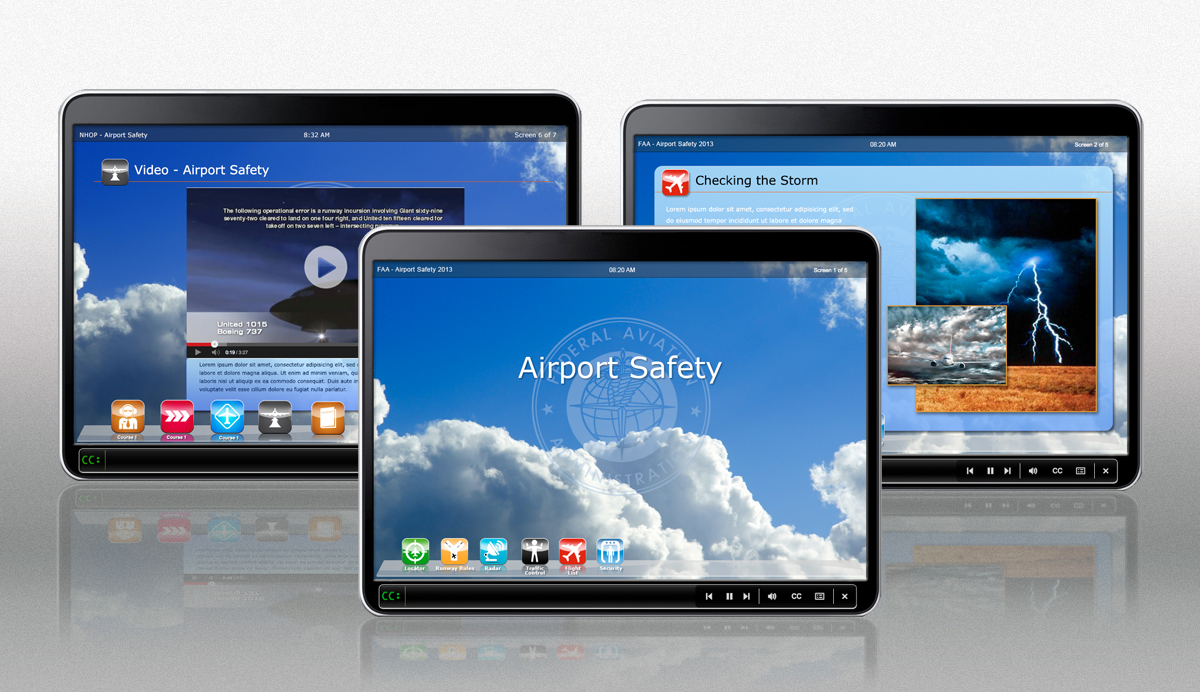 UX/UI Multi-Media Designer, FAA/DHS
February, 2013 – May 2013 –   1st American System & Services. UX/UI web and graphic design with multi-media work in Capitivate and Edge technology. Creating GUI's for e-learning courses. Assisted team in rebranding and redesigning of company website. Lead in mockups, prototype website development in HTML using CSS, responsive layout and multi-media integration. Creation of unique graphics project specific, including navigation, photo composites and widgets for Captivate and the internet.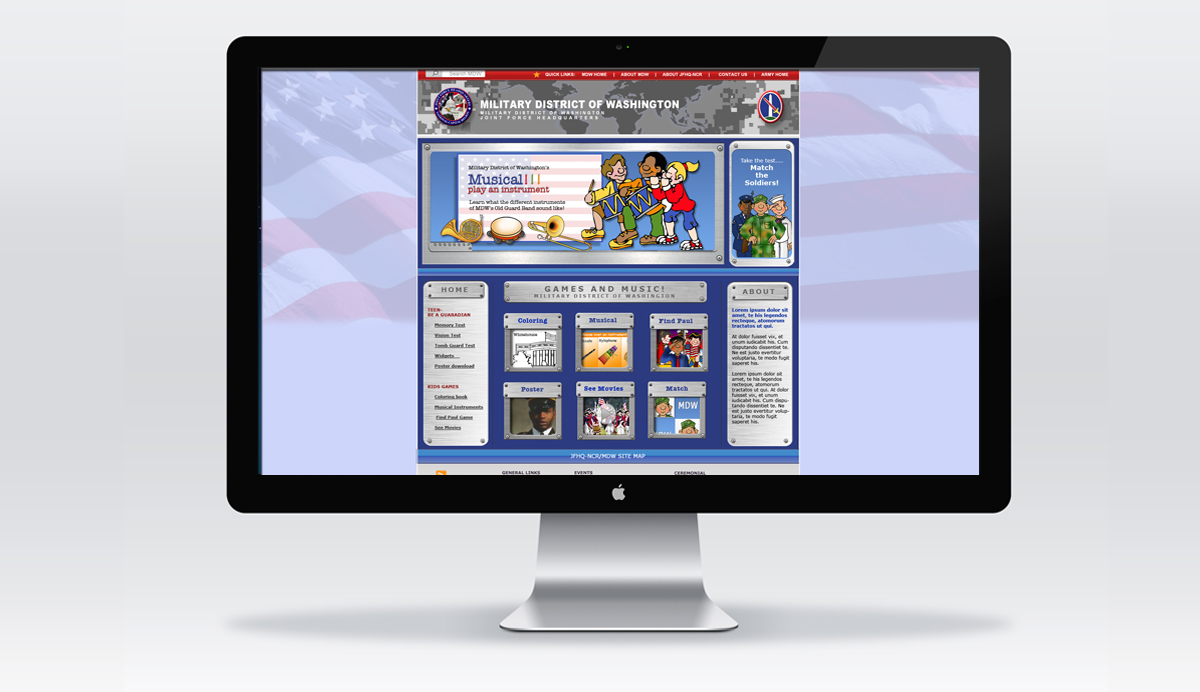 Lead UX/UI Designer, MDW - U.S. Army
October, 2011 – October 2012 - MDW - U.S. Army - Trusted Technologies – Designer for successful redesign of 12 websites and two applications to migrate from HTML to a new CMS. Worked closely with different departments within the agency and developers in creating user-friendly wireframes, mockups and prototypes based on the 12 departments branding and Section 508 considerations. Helped develop CMS templates to be used by each department website within this project, including Presidential Inauguration 2013, State Funeral, and White House Transportation.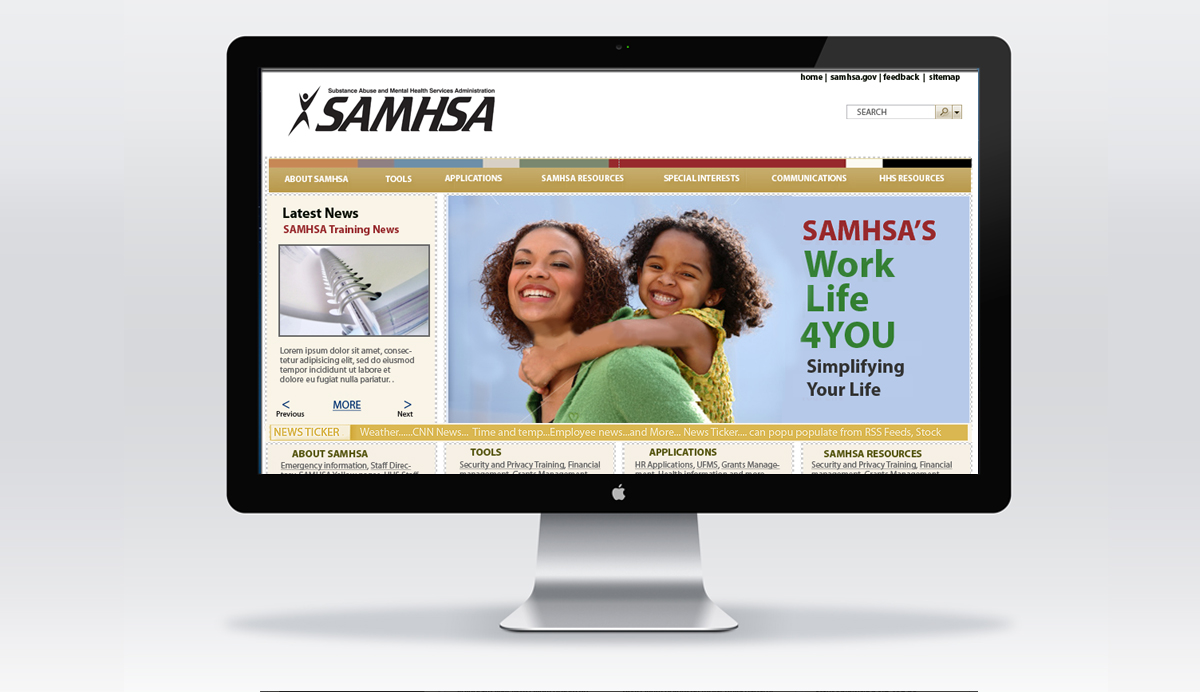 Lead UX/UI Designer, SAMHSA/HHS
June 30, 2011 – Sept 8, 2011 - Advantage -Short-term contract on-site, full time web/graphic and UI designer. Primarily a complete intranet web site redesign including wireframes, digital mockups, branding, colors, layout, usability and accessibility, both public facing and internal.