$600 – Complete website package
— Call for more information – 301-885-7261 —
Welcome to Your New Website
Fully responsive for all media including laptops, tablets and phones. Customized with your branding and logo, using your photos or professional stock images* Two template designs to choose from, and both are full search engine accessible for more traffic.
Do you wish you had a better, more professional website that really reflected the dream you have for you or your businesses success? I am a professional UX/UI Web/Graphic Designer in Germantown Maryland who has been working as a lead designer for over 17 years. I love working with small business owners, start-ups, and non-profits in helping them realized their dream of a great website for a low cost to help them in their success. To learn more read our terms and conditions.
Why Can I do This So Cheap?
Because I am still working in the government arena and can afford to help those who need help. Plus it gives me great feeling to know that my skills can bring benefit to others.  I will be accepting reservations for new website designs to keep my commitment to you and your timeline, so please don't wait to schedule.
If you are ready to get started on your new website, please contact me today!
I am really excited about working with you.
*One free stock image per website, more images may incur a small additional fee
More Information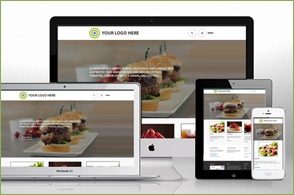 Website Features
Included in Cost
• Fully Responsive (computer, tablet and phone) • Customized with your branding • Your images or stock images • no annual fee • full ownership • editable • web stats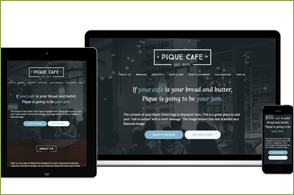 Add Features
No Extra Cost
• 2 template choices • SEO optimized for search engines • User centered design • Social media links • Built in Blog option • No hidden fees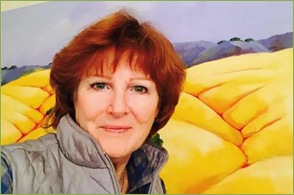 Your Designer
Dawn Blanchard
• 17 years of experience • User centered design expert • Award winning designer • Solid development experience • Private and government experience
Frequently Asked Questions
The first step is to make your reservation by either using the form below, or contacting me at: 301-885-7261. Once we agree on the scope of your websites work, you will receive an invoice in the mail which will have
terms and conditions
. Those conditions include a guarantee in your satisfaction or a 75% complete refund with no questions asked (25% retained to compensate me for time used). Fee of $600 is payable either by check, or by PayPal. Once I receive your payment I will begin work on your website.
I will need written content for the following: 1. Home page – around 500 words (all may not be used) 2. About section – around 200 words 3. Contact section – Full email address, mailing or physical address, and phone number 4. Social media links for you or your business 5. Five or six really good images that you feel show what you or your business is about, (please provide in writing that you own the rights to these images)
Absolutely! Each additional page will be $200, you provide the content and images and I'll create a professional page. If you are wanting a complex page such as a portfolio with multiple images, or a page to display a video the cost will be extra. For all additional work outside the scope of work in the terms of agreement, it will be $120 an hour with a 1 hour minimum (I work fast). When discussing any additional work I will provide a quote on an hourly basis, and tell you the total cost needed to make your changes.
This website is hosted for free (so no hosting charges) and built within WordPress and is full editable by you, another web master, or myself, for added fees. You can choose to either become trained in using WordPress (lots of tutorials on YouTube or Lynda.com) or I can do your updates any time for the standard $120 an hour with a minimum of 1 hour. After discussing your changes I will give you a quote for the work, 100% upfront payment needed before work begins.
Yes. After full payment is received you are the owner of the website and will be given the user name and password after the site is complete so you can make changes yourself, or hire another developer to make your changes if you chose. Or you can hire me to make your changes for $120 an hour, full total quoted to you after scope of work is discussed.
Yes, this is not included in the $600, but is possible for very little cost (around $20 a year). Keep in mind however, this domain name does need to be renewed each year and must be kept up or you could loose the domain name. The website address given to your site will be your business (or personal name) .wordpress.com at the end – that is included in the price.
Absolutely.  If you would like to ask my previous clients for a reference,  you are welcomed to do that.  Just send me a request and I'll be happy to email you their information for you to contact them.
Yes, I'm ready to begin, what do I do?
Call: Dawn Blanchard – 301-8857261,  or write [email protected]
I'm not ready and want to learn more:  Portfolio  About   Contact
Thank you for considering me as your web master. I hope we can do business together.
Have questions? Use the form below